About Dr. Na
Dr. Benjamin Na received his Doctorate from NOVA Southeastern University in Florida. He gained extensive clinical experience at the world-renowned Bascom Palmer Eye Institute in Florida and has maintained private practices in San Ramon and San Mateo since 2006. Dr. Na is board certified to use therapeutic pharmaceutical agents and licensed in lacrimal irrigation and dilation.
Dr. Na provides primary eye care and focuses on ocular disease, routine and specialty contact lenses exams, vision therapy, refractive surgery co-management, and pediatrics. He has extensive experience treating conjunctivitis, bacterial infections, ulcerations, corneal abrasions, and eye diseases pertaining to diabetes, steroid use, dry eye treatment, foreign body removal, hypertension, and Lyme disease, to name a few.
Dr. Na is focused on providing the best care for his patients. He stays current on the latest technologies and advances in eye health and vision care by attending medical seminars and reading medical journals to study new technologies and be informed of new findings.

Dr. Na prides himself on working beyond the surface level of symptoms, and his goal is to locate the underlying cause in order to develop a plan that provides immediate relief as well as a long-term solution for his patients.
I love knowing how the eye works and understanding its structure, so I can treat different conditions and get people back into great shape.
personal interests
When he's not reading medical journals, Dr. Na likes to ski, play basketball, and watch baseball. He spends most of his free time hanging out with his two wonderful children.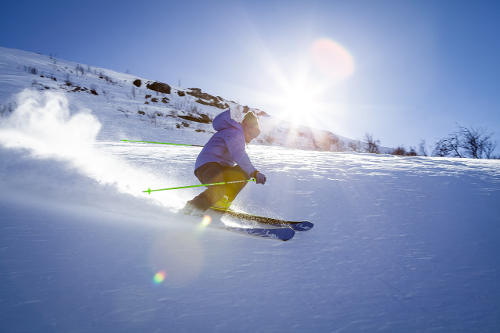 Dr. NA offers a full suite of comprehensive services
What People Are saying About Dr. Na
Dr. Na has wonderful people skills and was both friendly and efficient. The staff in the office was helpful and friendly. I definitely recommend them!

Angel F.

Aside from the quality care that I get, I also love their selection of eyewear. They carry all the top brands and latest designs.

Monica C.

Dr. Na. is always willing to try something new and even found me a lens that worked for me when no others would.

Sandi P.

Best doctor ever!

Muhammad S.

Dr. Na hit the right balance between professionalism and friendly conversation. The entire staff was courteous and helpful.

Daniel L.
Education and Experience
Dr. Na received his doctorate from NOVA Southeastern University in Florida and gained extensive clinical experience at the prestigious Bascom Palmer Eye Institute in Miami. Eventually, Dr. Na opened his private practice in San Ramon, where he's been treating patients since 2006. He's committed to continuing education, regularly attending seminars and presentations on the latest developments in the field.
Optometry School

Nova Southeastern University, Doctorate of Optometry

Clinical Experience

Bascom Palmer Eye Institute in Miami
1. 20/20 Optometry
3191 Crow Canyon Place C
San Ramon, CA 94583
Tuesday 9am – 5:30pm
Closed for lunch 12:30pm - 1:30pm
Wednesday 10am – 6:30pm
Closed for lunch 1:00pm - 2:00pm
Thursday 9am – 5:30pm
Closed for lunch 12:30pm - 1:30pm
Friday 9am – 5:30pm
Closed for lunch 12:30pm - 1:30pm
Saturday 9am – 4:30pm
Certifications
Therapeutic Pharmaceutical Agents
Board Certified
Lacrimal Irrigation and Dilation
Licensed