Our Mission is to provide the highest quality eye care experience by consistently exceeding the expectations of our patients' vision needs, eyewear, eye health management, and service.
20/20 Optometry was built to provide a source for all Bay Area vision care needs. Our office is committed to high quality, personalized, and effective vision care using the latest technologies. The doctors and the staff do everything they can to make sure that patients feel welcomed and comfortable from the minute they come in the door. Whether you are scheduling an appointment with the staff, seeing a doctor, or trying on eyeglass frames with the optician, there is always someone on hand to help you and take care of your eye health needs.
Best Eye Doctor and Children's Vision Care in the Bay Area
We were voted the Bay Area's 2020 Best of the Best by the Bay Area Parent readers in the category of Eye Doctor and Children's Vision Service Provider.
---

---
OUR SERVICES IN SAN RAMON AND SAN MATEO
---
The Doctors at 20/20 Optometry
At 20/20 Optometry, we work as a team to offer compassionate and comprehensive eye care for patients of all ages. We are continually educating ourselves on the latest updates in the field of optometry to offer only the highest quality of care to everyone who walks through our door, learning from each other every day and constantly improving our practice.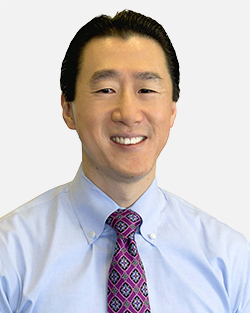 Optometrist
"My mission is to provide my patients with a comprehensive understanding of their eyes, answers to all their questions, and solutions that fit their needs."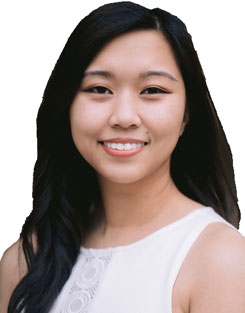 Optometrist
"I remember my first optometry appointment as a child. They helped me see very quickly, and the world became much clearer and brighter. I want to provide that to my patients, so they can see more of the world."
---
What People Are Saying About 20/20 Optometry
If you're looking for a good, easygoing place to get your eyes checked out without going to one of the chain stores, check this place out!!

John Y.

The BEST experience I have ever had with an eye appointment. The office set up a couple of appointments to come in and get used to putting contacts in and taking them out—wonderful assistance.

Mary J.

Everyone at 20/20 Optometry is professional and friendly. The docs are thorough, expert and careful in their care. Recommend them 100%!

Maya H.

I am so in love with this place. Customer service is excellent and delivery of products are timely. I would recommend this place to everyone who cares about the importance of eye health.

Salonje R.

I thought the doctor and staff were wonderful and the glasses they helped me pick were a perfect fit!

Andrea C.
InsuranceS Accepted
20/20 Optometry accepts most vision plans. If your company does not have one, perhaps we can customize a vision plan for your company's needs. Please note that this is not a complete list of all our contracted insurance carriers.
1. 20/20 Optometry
3191 Crow Canyon Place C
San Ramon, CA 94583
Tuesday 9am – 5:30pm
Closed for lunch 12:30pm - 1:30pm
Wednesday 10am – 6:30pm
Closed for lunch 1:00pm - 2:00pm
Thursday 9am – 5:30pm
Closed for lunch 12:30pm - 1:30pm
Friday 9am – 5:30pm
Closed for lunch 12:30pm - 1:30pm
Saturday 9am – 4:30pm